iAccelerate to launch regional entrepreneur program in Eurobodalla
Initiative to boost economic resilience, create jobs in bushfire-affected regions
---
Eurobodalla will be the first region to benefit from iAccelerate's targeted education program, which will help local businesses and entrepreneurs bring their ideas to fruition.
On Thursday, 5 May, the University of Wollongong's business incubator and accelerator iAccelerate will launch Rise, a program to support entrepreneurs in bushfire-affected regions. The launch event will be held at the UOW Batemans Bay Campus and is open to the public.
The event will host speakers, including leaders from local industry and government, a panel of entrepreneurs, and a "Test Your Business Idea" workshop will follow. To attend, interested parties can register at iaccelerate.com.au/rise.
iAccelerate was last year awarded $999,570 from the Federal and NSW Governments' combined Bushfire Local Economic Recovery Fund (BLER) to bring the program to 10-bushfire-affected regions, including four Local Aboriginal Land Council areas.
The initiative will deliver education programs to support 90 of the most promising entrepreneurs and business owners in bushfire-affected areas to create 300 new jobs.
iAccelerate Ecosystem Evangelist Chris Petersilge said the Rise entrepreneur support program will increase economic resilience in the Eurobodalla region and boost employment and business opportunities for young people.
"We are delighted to launch this unique program in Eurobodalla and look forward to welcoming entrepreneurs who have a business idea, business owners who may want to step back and look at their business, and community enterprises or government agencies with a project to develop," Mr Petersilge said.
"We value the support and partnership of the Eurobodalla Shire Council and UOW Batemans Bay Campus in the launch and delivery of this economic development program."
The program will begin with an opportunity for entrepreneurs to test their business idea. From there, applications will open for the eight-week series of unique sessions designed to work on the idea. It will culminate with a Public Pitch, to be held in Batemans Bay in August.
Mr Petersilge explained that this is not your usual business program and the aim is to vitalise and realise the idea, business potential or project.
"Having launched the Bega Valley Innovation Hub in NSW's Far South Coast, iAccelerate is familiar with the challenges and opportunities faced with supporting regional entrepreneurs. With over a decade of creating new industries and over 700 jobs in Wollongong, we're ready to bring this model created in the Bega Valley to more bushfire-affected areas."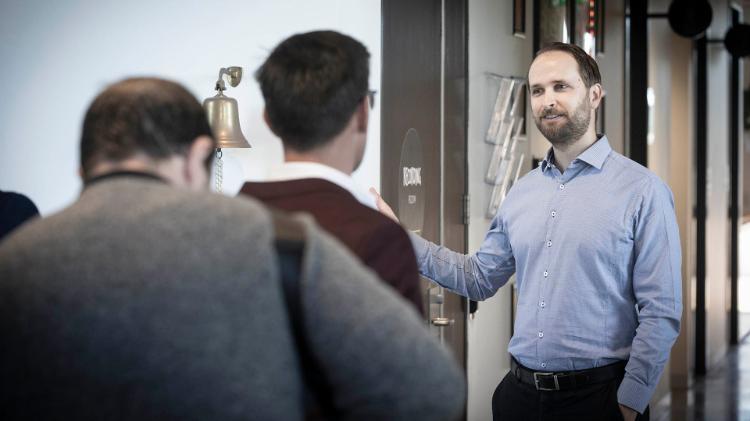 iAccelerate Ecosystem Evangelist Chris Petersilge.
The program was developed in consultation with Eurobodalla Shire Council and in speaking to the local community.
iAccelerate is one of 195 local community projects supporting economic or social recovery, strengthening resilience and delivering ongoing community benefit to bushfire-affected communities in NSW to receive Stage 2 BLER funding.
Where and when: The launch event will be held on Thursday 5 May from 11.45am to 1pm at the UOW Batemans Bay Campus. To attend, please register at iaccelerate.com.au/rise.
About the Bushfire Local Economic Recovery Package
The Bushfire Local Economic Recovery (BLER) Package is part of the $4.5 billion bushfire support program co-funded by the Australian and NSW governments for bushfire recovery, response and preparedness in NSW.
About iAccelerate
iAccelerate is a unique business accelerator and incubator program at UOW, where start-ups, scaleups, social enterprises and businesses thrive. Businesses are supported by a robust model of education, mentoring, seed funding and unparalleled access to one of the world's most innovative young research universities.
After 3 years of development and with the support of iAccelerate, it's finally here. Bolsta are excited and extremely proud […]
Read more